Rare Mussels To Be Re-Introduced Into the Tennessee River
---
[ Follow Ups ] [ Post Followup ] [ North Alabama Fishing Forum ] [ FAQ ]
---
Posted by Kerry Grissett on June 24, 2001 at 00:02:23: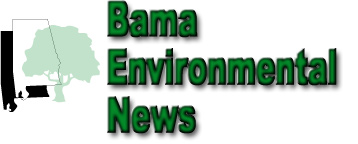 Note....::::::....NOTE!:::: This message provides information which I found on a site that I have not fully investigated and do not currently have full confidence in. Although everything presented here in this message appears to be factual and authentic, I am only saying that I am not totally sure, at the time of this writing, that any other information found at this source is "valid" or that I agree with it. So, take it for what it is worth until you or I can further evaluate the source of the information.
Kerry Grissett

[Federal Register: June 14, 2001 (Volume 66, Number 115)]
[Rules and Regulations]
[Page 32250-32264]
From the Federal Register Online via GPO Access [wais.access.gpo.gov]
[DOCID:fr14jn01-16]
=======================================================================
-----------------------------------------------------------------------
DEPARTMENT OF THE INTERIOR
Fish and Wildlife Service
50 CFR Part 17
RIN 1018-AE92

Endangered and Threatened Wildlife and Plants; Establishment of
Nonessential Experimental Population Status for 16 Freshwater Mussels
and 1 Freshwater Snail (Anthony's Riversnail) in the Free-Flowing Reach
of the Tennessee River below the Wilson Dam, Colbert and Lauderdale
Counties, AL
AGENCY: Fish and Wildlife Service, Interior.
ACTION: Final rule.
-----------------------------------------------------------------------
SUMMARY: We, the Fish and Wildlife Service (Service), plan to
reintroduce 16 federally listed endangered mussels--Alabama lampmussel
(Lampsilis virescens), birdwing pearlymussel (Conradilla caelata),
clubshell (Pleurobema clava), cracking pearlymussel (Hemistena lata),
Cumberland bean (pearlymussel) (Villosa trabalis), Cumberlandian
combshell (Epioblasma brevidens), Cumberland monkeyface pearlymussel
(Quadrula intermedia), dromedary pearlymussel (Dromus dromas), fine-
rayed pigtoe (Fusconaia cuneolus), oyster mussel (Epioblasma
capsaeformis), catspaw (purple cat's paw pearlymussel) (Epioblasma
obliquata obliquata), shiny pigtoe (Fusconaia cor), tubercled blossom
(pearlymussel) (Epioblasma torulosa torulosa), turgid blossom
(pearlymussel) (Epioblasma turgidula), winged mapleleaf (mussel)
(Quadrula fragosa), and yellow blossom (pearlymussel) (Epioblasma
florentina florentina)--and 1 federally listed endangered aquatic
snail, Anthony's riversnail (Athearnia anthonyi), into historical
habitat in the free-flowing reach of the Tennessee River. The
geographic boundaries of the nonessential experimental populations
(NEPs) extend from the base of the Wilson Dam (River Mile 259.4 (414.0
kilometers)) to the backwaters of the Pickwick Reservoir (RM 246.0
(393.6 km)) and include the lower 5 RM (8 km) of all tributaries that
enter the Wilson Dam tailwaters.
These reintroduced populations will be classified as NEPs under
section 10(j) of the Endangered Species Act of 1973, as amended (Act).
Based on the evaluation of species experts, none of these species are
currently known to exist in this river reach or its tributaries.
These reintroductions are recovery actions and are part of a series
of reintroductions and other recovery actions that the Service, Federal
and State agencies, and other partners are considering and conducting
throughout the species' historical ranges. This rule provides a plan
for establishing the NEPs and provides for limited allowable legal
taking of the aforementioned mollusks within the defined NEP Area.
DATES: The effective date of this rule is July 16, 2001.
ADDRESSES: The complete administrative file for this rule is available
for inspection, by appointment, during normal business hours at the
Asheville Field Office, U.S. Fish and Wildlife Service, 160 Zillicoa
Street, Asheville, North Carolina 28801.
FOR FURTHER INFORMATION CONTACT: Mr. Richard G. Biggins at 828/258-
3939, Ext. 228; facsimile 828/258-5330; and e-mail
richard_biggins@fws.gov.

This link has not been fully explored by the author of this message, but here it is for you to peruse and please get back to me with YOUR opinion on it!
Thanks,
Kerry Grissett
http://www.bamanews.com/

---
---